Disposal of private waste
As an individual, you may generate various types of waste on a daily basis: whether after moving, spring cleaning, or gardening. We have a large number of suitable containers ready for you around the clock – for quick and professional disposal.
For more information, click here.
Disposal in detail
Easy container rental
Order directly online
Expert advice
Free waste paper acceptance
We rent containers in the regions of Dusseldorf, Krefeld and Rhein-Kreis Neuss via our partner portal Containerbestellung24.de – you can order directly online or get advice from our competent staff. If necessary, we will also take care of the application for the official permit. As we work with cities and local authorities on a daily basis, we can quickly obtain a special permit for you.
Our containers allow you to dispose of all kinds of waste:
Construction waste
Mixed construction waste
Bulky waste
Scrap wood
Waste paper, cardboard boxes, newspapers
Packaging waste
Hazardous waste
Batteries
Fluorescent tubes
Tires
Paints & varnishes
Mattresses
Your Rieck contact
Disposal logistics is no simple matter. Avoid risks, rely on expertise and safety. Talk directly to our experts. We provide comprehensive advice on hazardous waste, disposal issues and recycling processes.
Disposal logistics – Reliable and safe
Chemicals, hazardous waste or sensitive data: With our solutions, you can rest assured that your waste is disposed of professionally and safely – for private customers as well as companies.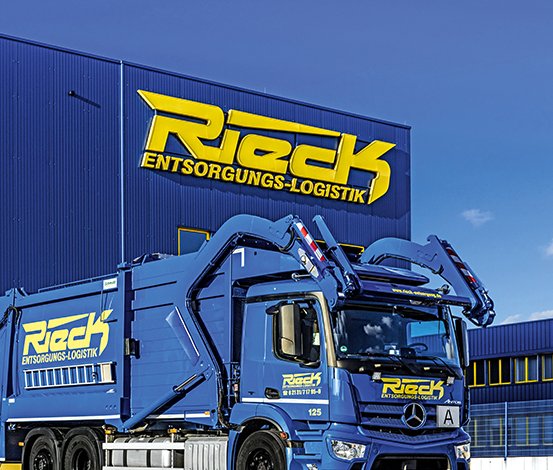 Your relocation professionals in Berlin and…
As an experienced relocation company, we take all the stress out of your move. Whether you are a company or a private household, we are there for you in Germany, Europe and worldwide.