Modern, informative, DAS MAGAZIN
Exciting customer reports, the latest corporate developments and lively team portraits: Rieck Aktuell, which contains information about the latest developments in the Group's divisions, has been published twice a year since 1999. The magazine is not only thematically always up-to-date, the appearance too has been repeatedly modernized – as of the October 2016 issue with 12 pages and as of 2021 with new name.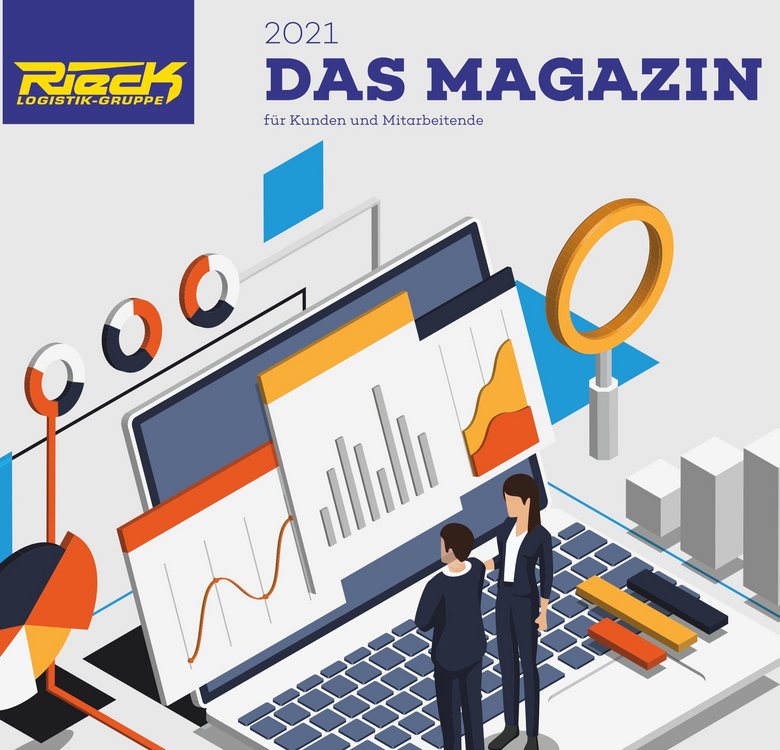 2021 issue
In the latest edition find out:
Everything about the extensive IT refresh within Rieck Logistics Group
What we do for our "completely aloof" customers
Which colleagues are celebrating their milestone company anniversary at Rieck this year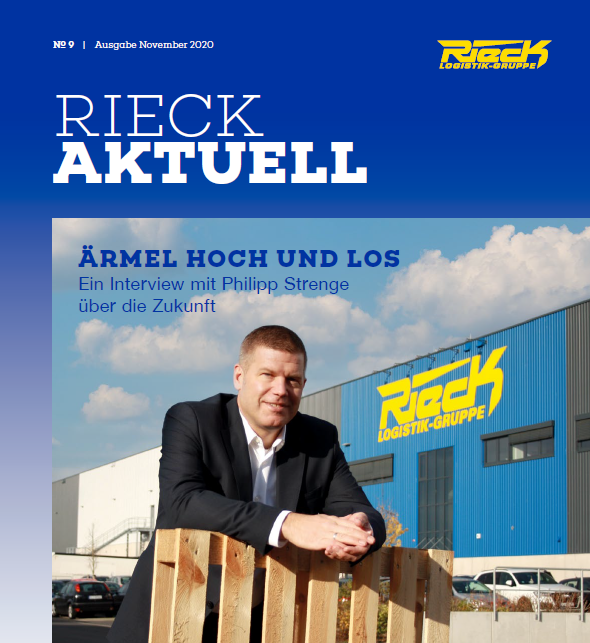 November 2020
Learn what what Philipp Strenge has to say about corporate change at Rieck, how we create an oasis of well-being at home and why our location in Großbeeren has been awarded.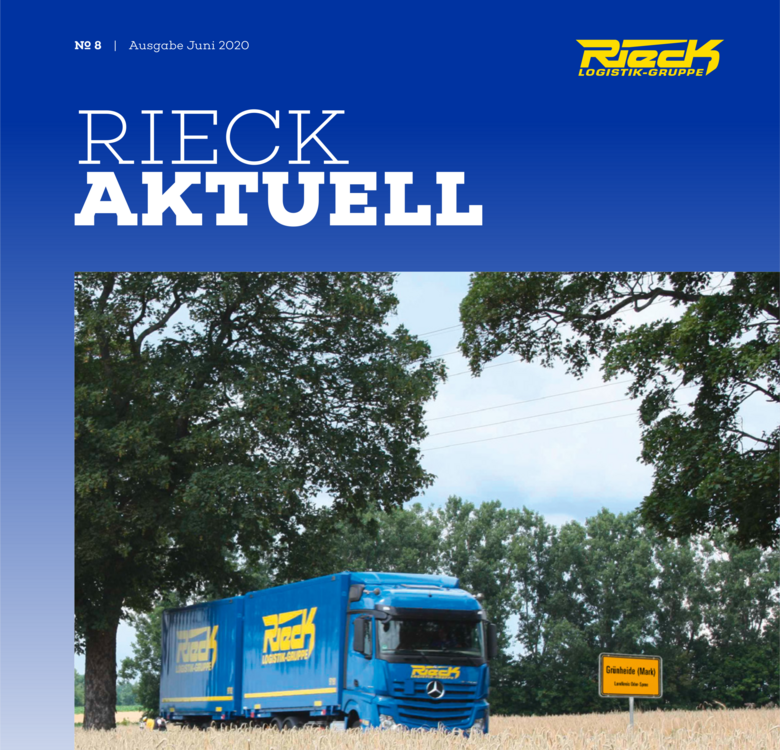 June 2020
Learn why we already have logistics for babies, where we meet customer requirements worldwide and how a woman mixes up the male domain at Rieck.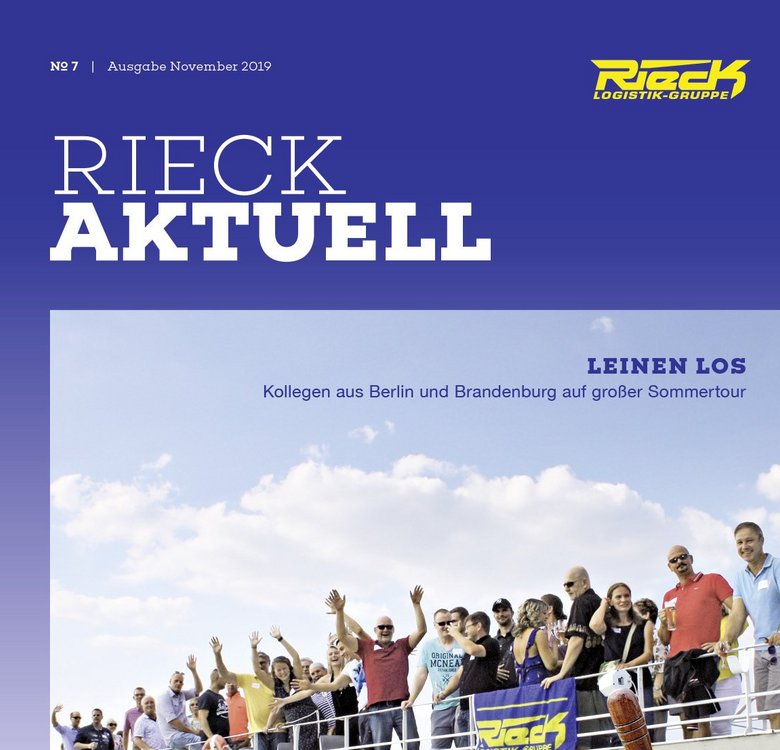 November 2019
Learn how Rieck organizes the transport of defective solar modules, which experiences our trainee gained during his internship in London and who is available for you in the Rieck Fulfillment Solutions customer. service department.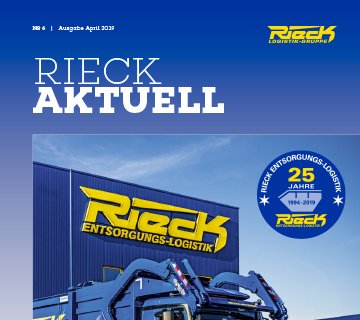 April 2019
Learn what happened in 25 years of disposal logistics, how Rieck transported a helicopter from New Zealand to Germany and what keeps the Rieck marketing team busy.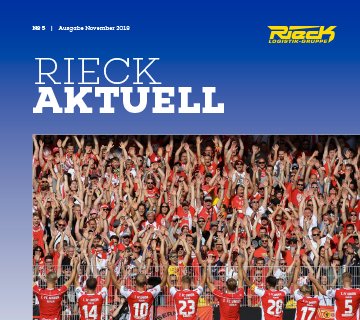 November 2018
Learn how the merchandise of the 1. FC Union Berlin gets to the fans, what Rieck contributes to the fight against polio and what it's like to work in Sri Lanka.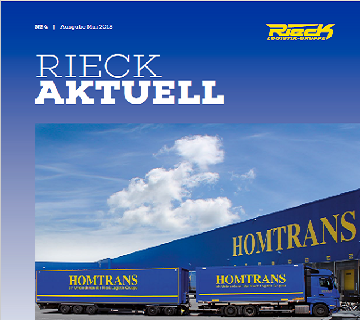 Mai 2018
Learn what advantages the new HOMTRANS warehouse near Rostock offers to customers, how driving a 25 m long Gigaliner feels like and which special loads the Rieck Sea Air Cargo team transports.