Certified quality
You expect a continuously high-quality service. And rightly so! At Rieck quality means full process control plus regular certification. As a result, you are always in safe hands.
The Rieck Logistics Group is certified in accordance with DIN EN ISO 9001:2015.
Our site in Neuss is also certified as a specialist disposal company according to sections 56, 57 of the Recycling and Waste Management Act (KrWG) and the Directive on Commercial Waste Disposal Facilities (EfbV).
All road transport transshipment facilities are certified according to the IFS Logistics standard. The IFS Logistics standard covers logistics activities for food, food-related products and non-food items.
Rieck is approved as a "Regulated Agent" (RA).
Since 2009 the Rieck sites have been certified as Authorized Economic Operators (AEOs).
The Rieck Logistics Group is a recognized member of the International Transport Association and the International Federation of Freight Forwarders Associations (IATA/FIATA).
Rieck is a certified member of the German Association of Movers and Logistics (Bundesverband Möbelspedition (AMÖ) e.V.).
All locations of the Rieck Logistics Group are audited in accordance with DIN EN 16247-1 as part of the Energy Services Act (EDL-G) in accordance with the statutory provisions.
Learn more
Why not allow us to outline the measures we take to you personally?
Contact us today.
We live and breathe green logistics
Sustainability and environmental protection are near and dear to us. It all starts with the small things, such as environmentally friendly office equipment, and goes all the way to how our fleet is equipped and using…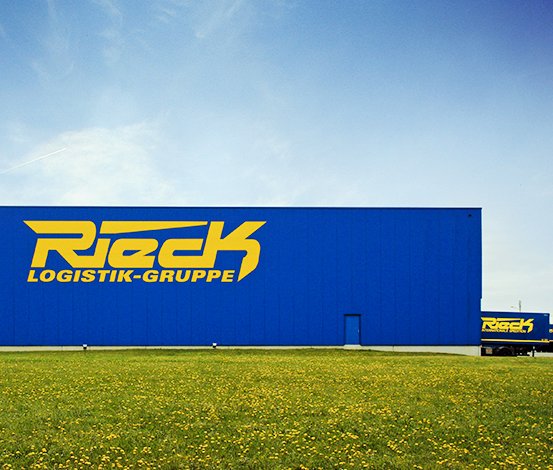 IT for your logistics processes
We use efficient IT technologies to support your company along the entire logistics process chain and offer you tailor-made solutions, which we continually develop.