It's done!
A happy outcome is worth waiting for. The new Berlin Brandenburg Airport "Willy Brandt" has been completed - with nine-year delay. The countless opening dates of the capital city airport have been forgotten. In times of COVID-19, the joy of positive news of this kind simply prevails.
Our colleagues from Rieck Sea Air Cargo International (RSACI) in Berlin-Tegel (TXL) were able to closely follow the developments for the last years. A difficult situation for the team around branch manager Matthias Ansorge. While on the one hand the move to Berlin-Schonefeld should have taken place years ago and you permanently felt sitting on packed suitcases, the day-to-day business had to continue. Even the big anniversary around the 10th anniversary took place - against all expectations - at Tegel Airport four years ago.
However, after the supervisory board of Berlin Brandenburg Airport (FBB) gave its approval on May 20, 2020 to prepare for the temporary closure of the TXL, the management of the FBB has now named June 15, 2020 as the starting signal for the BER trial. The official opening date on October 31, 2020 remains unchanged.
For our crew from RSACI Berlin, this means that many important processes, procedures etc. will be transferred to the BER freight hall, or will be very limited and only available at the TXL for a short time, such as customs clearance.
The walls in the new RSACI capital office have already been given a fresh coat of paint, the furniture is in place and the computers are already running. With great anticipation, the team of nine is sitting on boxes that have now been packed and is currently in the final stages of moving. This happens from June 12th to 14th 2020 before a new era starts on June 15th 2020. Incidentally, all telephone/fax numbers and email addresses remain unchanged.

We wish our RSACI crew a smooth move and all the best for a successful starting shot in the new four walls.
The new address:
Rieck Sea Air Cargo International GmbH & Co. KG
Zweigniederlassung Berlin
AirCargo Center Berlin am Flughafen BER
Georg-Wulf-Straße 1
12529 Schönefeld
Worldwide air cargo network
For particularly urgent shipments, we offer tailor-made air cargo transport solutions. Our air cargo experts will support you with a wide range of services throughout Germany.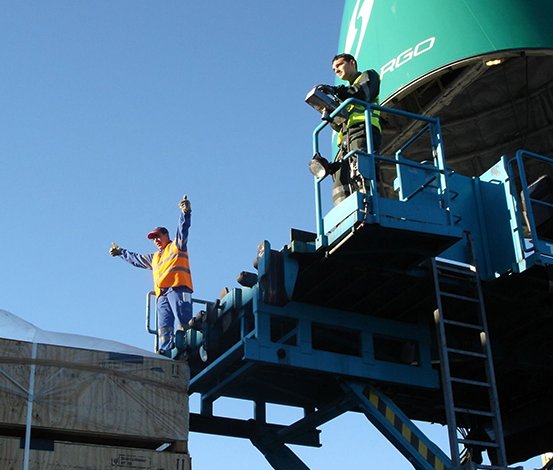 Your sea cargo in good hands
We transport your shipments by sea cargo to any destination in the world. You can rely on our flexible and customized services – the complete service package for complex flows of goods.