Modern, informative, Rieck Aktuell
Exciting customer reports, the latest corporate developments and lively team portraits: Rieck Aktuell, which contains information about the latest developments in the Group's divisions, has been published twice a year since 1999. The magazine is not only thematically always up-to-date, the appearance too has been repeatedly modernized – as of the October 2016 issue with 12 pages.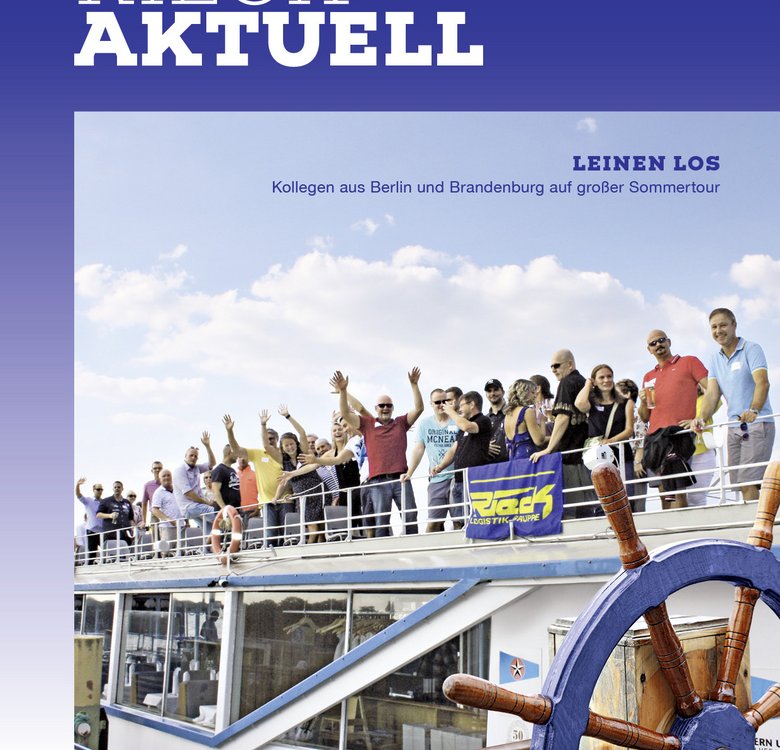 November 2019 issue
In the latest edition find out:
how Rieck organizes the transport of defective solar modules
which experiences our trainee gained during his internship in London
and who is available for you in the Rieck Fulfillment Solutions customer service department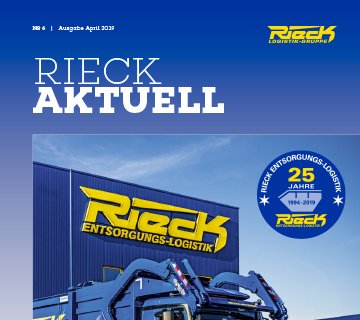 April 2019
Learn what happened in 25 years of disposal logistics, how Rieck transported a helicopter from New Zealand to Germany and what keeps the Rieck marketing team busy.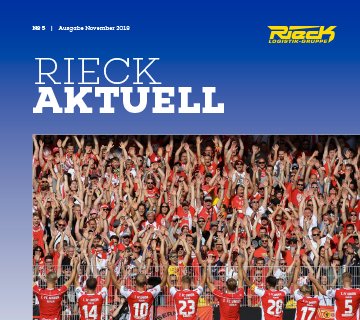 November 2018
Learn how the merchandise of the 1. FC Union Berlin gets to the fans, what Rieck contributes to the fight against polio and what it's like to work in Sri Lanka.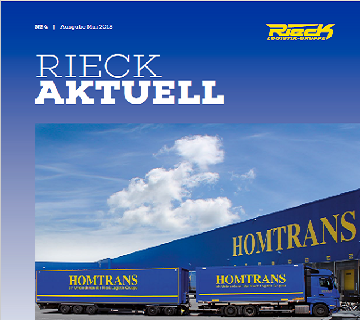 Mai 2018
Learn what advantages the new HOMTRANS warehouse near Rostock offers to customers, how driving a 25 m long Gigaliner feels like and which special loads the Rieck Sea Air Cargo team transports.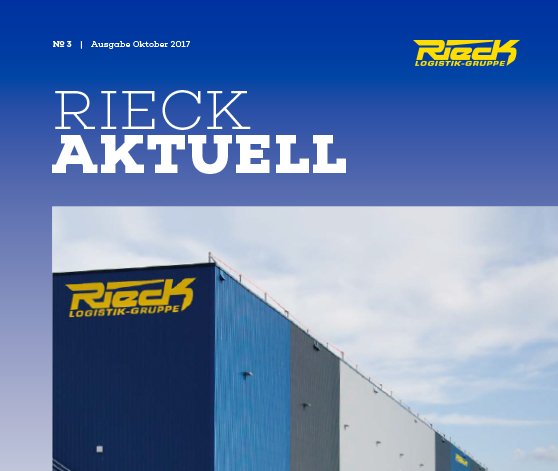 Oktober 2017
Lesen Sie, warum der neue Standort in Berlin ideal für Mitarbeiter und Logistik ist, wie Importkraft aus Hamburg aussieht und warum der Rieck-Standort in Dresden gute Gründe zum Feiern hat.